Recycled
Mat

-ters

™

to Me and to You!

Most people have a general idea about what "recycling" is, thinking that it's somehow related to one's trash. But, it isn't related to trash at all, rather it's the preserving or reducing the wasting of resources.

The recycling industry isn't just about chewing up tires and making "new" products. In fact, the most energy efficient way to recycle is to re-use or re-purpose to another solution and reducing the amount of "embodied" energy added along the way.
At Recycled
Mat

-ters

™

We've figured that out with the rubber floor mat, commercial carpet tiles, giant storage bins, containers, food-grade IBC totes, shop towels, and aprons. And, all at half the price of buying "new" for our customers, employing a Marine, a high-school student, and some "old" folks – right here in Lakewood, Colorado, USA. In our eight years, not one floor mat we've received has gone from us to the landfill. The same with all of our other products.

We at Recycled Mat-ters™ are not "certified" by anybody. No government agency, no external organization, no "good-seal-of-approval"; just 2,108, more than satisfied customers to date.

The only thing Recycled Mat-ters™ won't recycle is customer service. Call us. We'll take the time to help you make earth-friendly solutions a habit – you won't just end up green.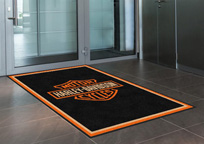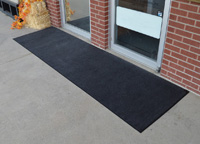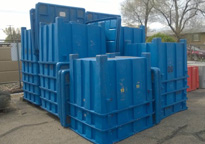 Contact Us TODAY!
It's O.K. to CALL US directly:
(720) 515-1666
Plant Location: 6000 West Byers Place
Lakewood, Colorado
Mailing Address: 265 South Harlan Street
Lakewood, CO 80226