Recycled
Mat

-ters

™

This is our marketing and sales name. Our company, CING-1, LLC, is a Colorado Limited Liability
Company, established in 2008.
History of Recycled
Mat

-ters

™

Having been around such a short time, we have made it our goal to see our world improved by keeping as many rubber floor mats out of landfills (so far, about two-hundred each week) and put back into productive use as possible. Adding our other Recycled, Refurbished, Repurposed, and Reusable products along the way, we've found that businesses and individuals both are looking for alternative solutions to just buying the "new" product. Apparently, the word is getting out there that we are the resource people are looking for, having gone from one-on-one sales, to large event settings, to expanding our recycled product line sales outlets from just one to four five – and more on the way.

……and we're not alone. We have partnered with Recyclers who have figured out how to divert other waste-stream products back into productive, useful lives – the variety of these products and the volumes involved are staggering. These partners promote our products and we promote theirs. When you call us about floor mats, carpet tile or outdoor storage solutions, if we think what would really work best for you is something one of our partners offers, we will recommend our partner get in touch with you. Better yet, if our circle of Recyclers isn't the source for your need, being members of a number of organizations in the sustainable/earth-first world, we will probably recommend an organization/company member that is.
Future Goal of Recycled
Mat

-ters

™

Our on-going goal is to expand our retail outlets, improve our web sales tools, and partner with other recyclers, to allow even more of our quality products to see a second life, avoiding landfills for many years to come. Our hope is that those of you reading this, will see how our products really are helping to save the earth, while at the same time, saving you half (or more) for the solutions you need.

If you see yourself wanting to take part, let us know. If you know a retailer or potential partner-recycler that would work well with our product line-up – or if you want to become one – contact us. We will work to the success of both of us.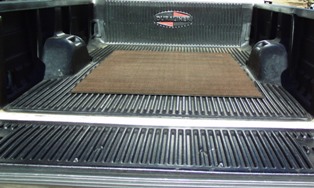 It's O.K. to CALL US directly:
(720) 515-1666
Plant Location: 6000 West Byers Place
Lakewood, Colorado
Mailing Address: 265 South Harlan Street
Lakewood, CO 80226